Shriya Sethuraman, Ph.D.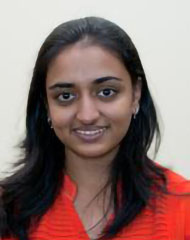 Doctoral Student from August 2016 to November 2020
Bioinformatics Ph.D. (co-mentored with Andrzej Wierzbicki)
Current: Bioinformatics Scientist at Kyverna Therapeutics
Research areas
Nucleosome Positioning
Arabidopsis gene regulation
Education
Boyle lab papers
Tsuzuki M, Sethuraman S, Coke AN, Rothi MH, Boyle AP and Wierzbicki AT.

2020. Broad noncoding transcription suggests genome surveillance by RNA polymerase V.

Proceedings of the National Academy of Sciences

.

117:

30799-30804. DOI:

10.1073/pnas.2014419117

.




Rothi MH, Sethuraman S, Dolata J, Boyle AP and Wierzbicki AT.

2021. DNA methylation directs nucleosome positioning in RNA-mediated transcriptional silencing.

bioRxiv

. DOI:

10.1101/2020.10.29.359794

.