Torrin McDonald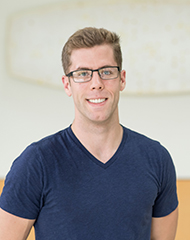 Doctoral Student since July 2015
Human Genetics PhD Candidate
Research areas
Non-coding Genome
Human Genetics
Gene Regulation
Silencers, Enhancer-blockers and Insulators
Massively-parallel Reporter Assays
Education
B.S.: Michigan State University
Honors and Awards
Michigan Predoctoral Training in Genetics (GTP T32)
Rackham Graduate Student Research Grant (pre-candidate & candidate)
Boyle lab papers
Nishizaki SS, McDonald TL, Farnum GA, Holmes MJ, Drexel ML, Switzenberg JA, Boyle AP.

2021. The inducible lac operator-repressor system is functional in zebrafish cells.

Frontiers in Genetics

.

12:

994. DOI:

10.3389/fgene.2021.683394

.




McDonald TL, Zhou W, Castro CP, Mumm C, Switzenberg JA, Mills RE and Boyle AP.

2021. Cas9 targeted enrichment of mobile elements using nanopore sequencing.

Nature Communications

.

12:

3586. DOI:

10.1038/s41467-021-23918-y

.